Ga naar Gerards page / go to Gerards other pages ---->>>

Harman Kardon Citation Twelve revisie/refurbishment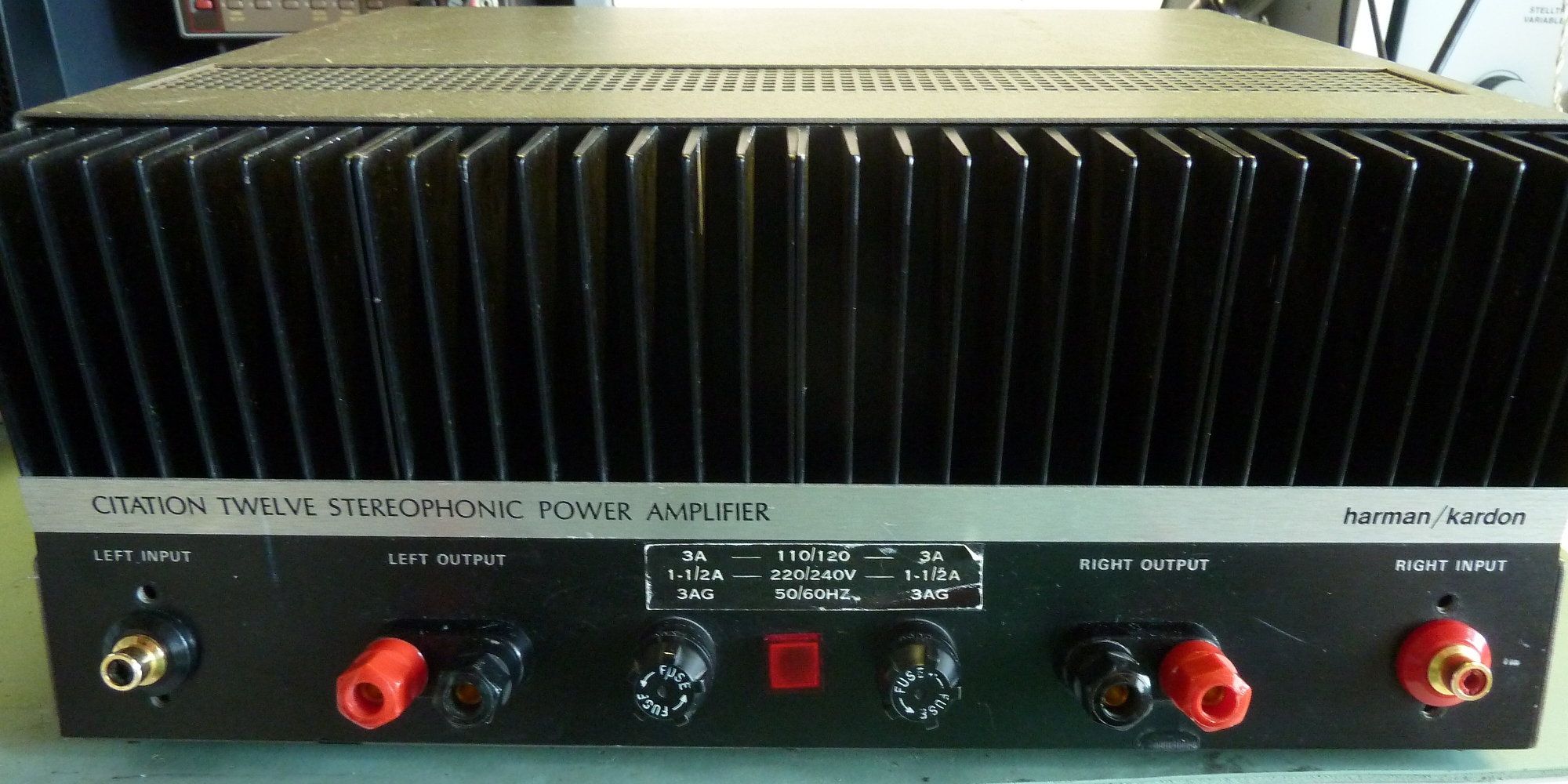 If in the Alkmaar neighbourhood on driving distance, a trade of this amp against a good condition but defective Citation Nineteen could be considered.

Deze HK Citation 12 versterker werkte niet goed meer, beide kanalen waren defect.
Verder waren grove luidsprekeraansluitingen aanwezig, waar echter geen draad van normale diameter in past wegens teveel ruimte in de gaten.
Er waren ook een paar condensators aan vervanging toe. Als hobbyproject tot een revisie besloten.
De grote voedingscondensators zijn in 2022 vervangen 10000 µF BC exemplaren.
Tegelijkertijd is besloten de qua capaciteit overdreven grote ingangscondensators te vervangen, en film types te gebruiken, 10 µF Vishay 1813.

This HK amplifier was in a very bad shape, having its both channels defective.
Additionally some big speaker outlets were found to be mounted, however, they do not support wire of a normal size because the mounting holes are too big and the wire would slip through.
Some capacitors needed replacement also. A total refurbishment was the way to go, since one channel did have almost all its transistors defective and the remaining one was also no good.
The big smoothing capacitors exchanged during 2022, they are BC 10000µF 100V types, now.


De versterkerprint in originele staat, met meerdere optisch zichtbaar defecte weerstanden en transistors.
The amplifier circuit card, containing several visually defective resistors and transistors.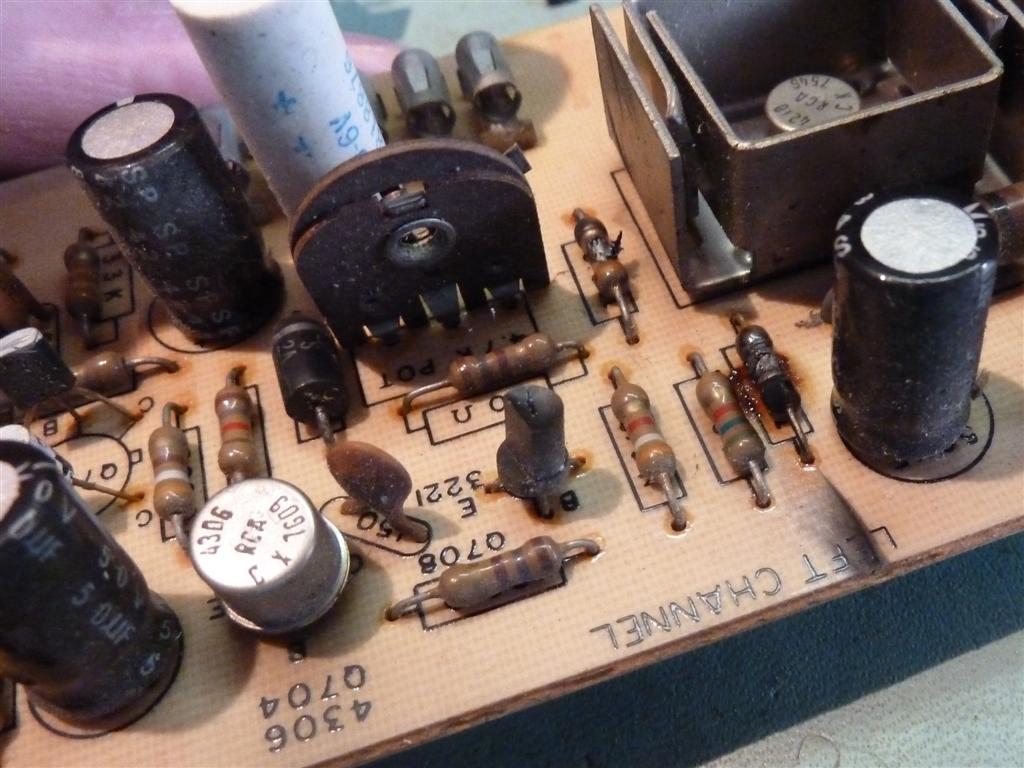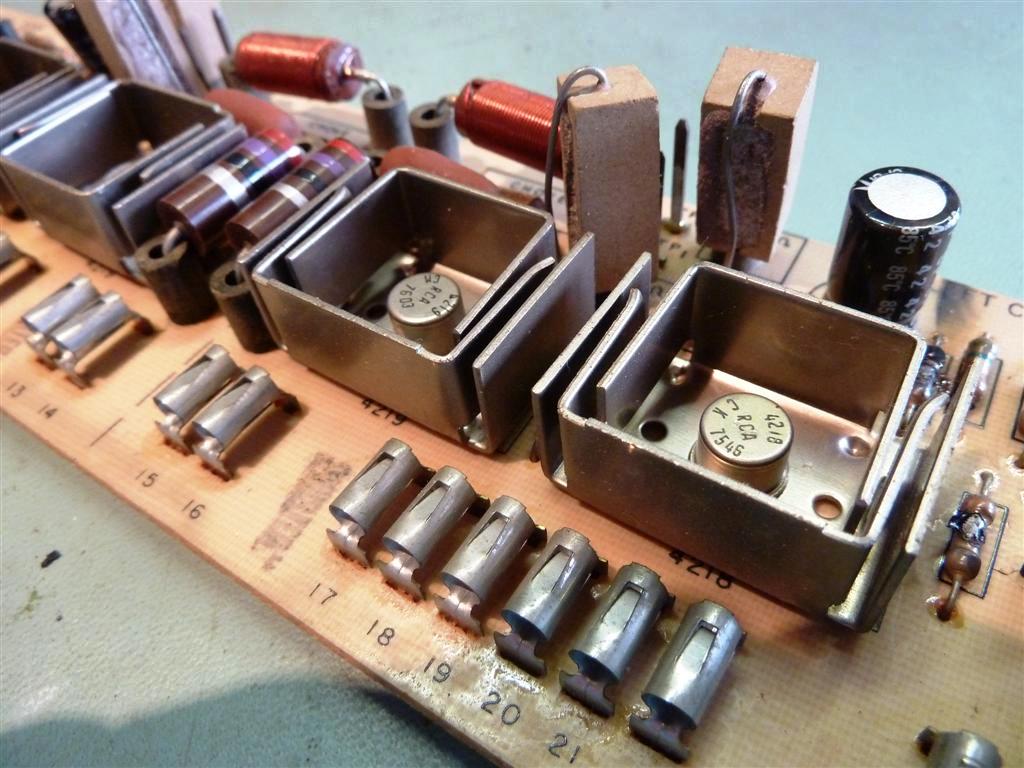 Oude en nieuwe luidsprekeraansluitingen.
Let op het gebrek aan kwaliteit van het "high end" moertje na losnemen van de oude schroefaansluiting, het paste niet eens...
Vermakelijk en zielig, de manier waarop e.e.a. gemonteerd was.

The "old" and new (same as original?) loudspeaker connections, you can imagine the lack of quality of the old nut on the stupid gold-looking terminal used....It does not even fit..
It was definately no improvement compared to the terminals HK originally mounted, which was standard quality type banana type sockets as used on power supplies and measurement equipment.
Whereas these were available, banana sockets were remounted, as it ever was.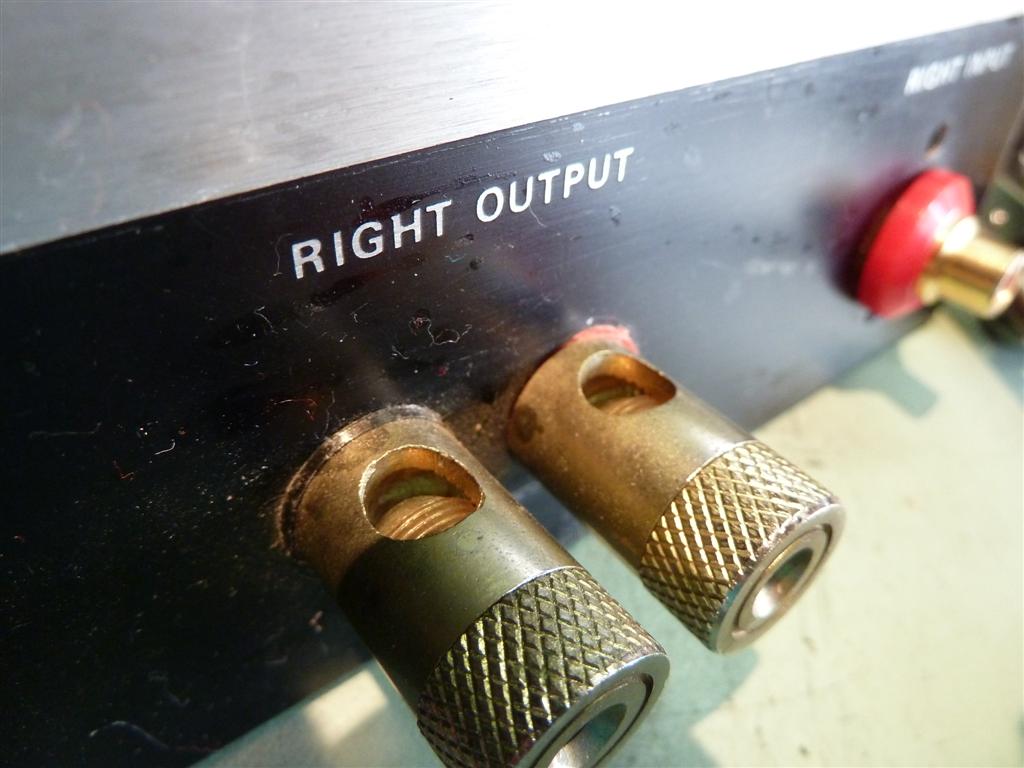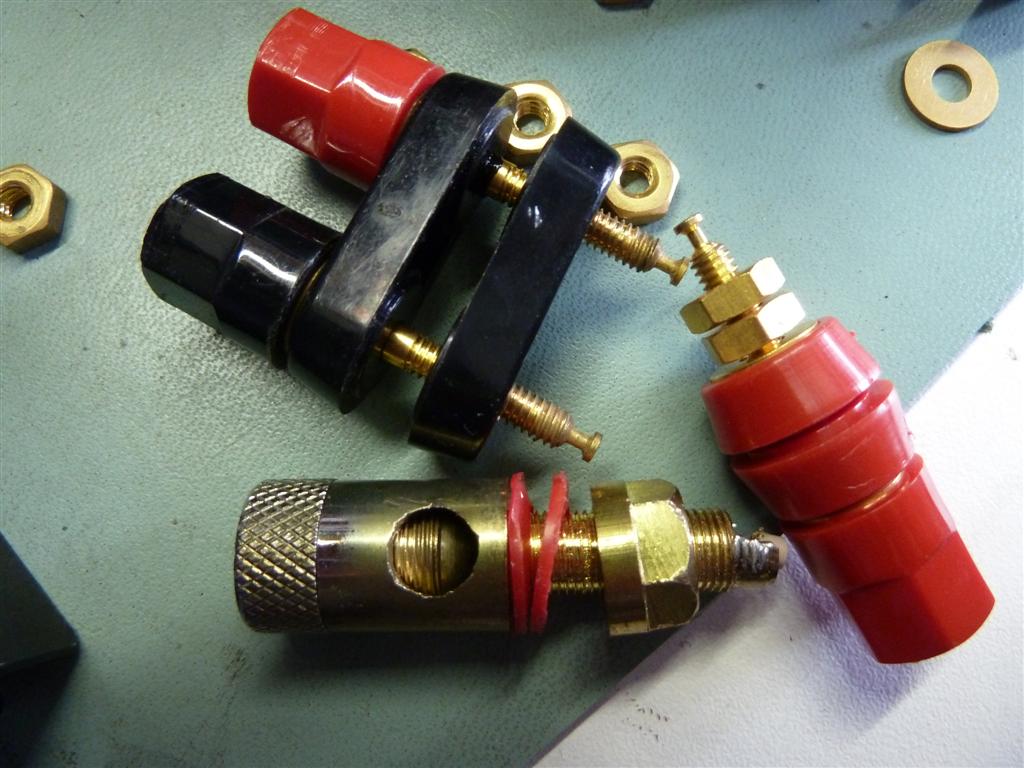 Lege versterkerprint / Empty amp printed circuit card


Print met nieuwe componenten met als input transistor-paar een dual transistor IT132.
The newly populated printed circuit card contains a dual transistor IT132 (Linear Systems) as the input pair. "During those days", good dual transistors were probably extremely expensive, but as the circuit card legends calls for them and I have some "pulled" ones available I used them.


Versterker van binnen, de oude voedingscondensators blijven voorlopig aanwzig.
Inside of the amplifier, the supply caps will probably stay until replacements of the specific size are available.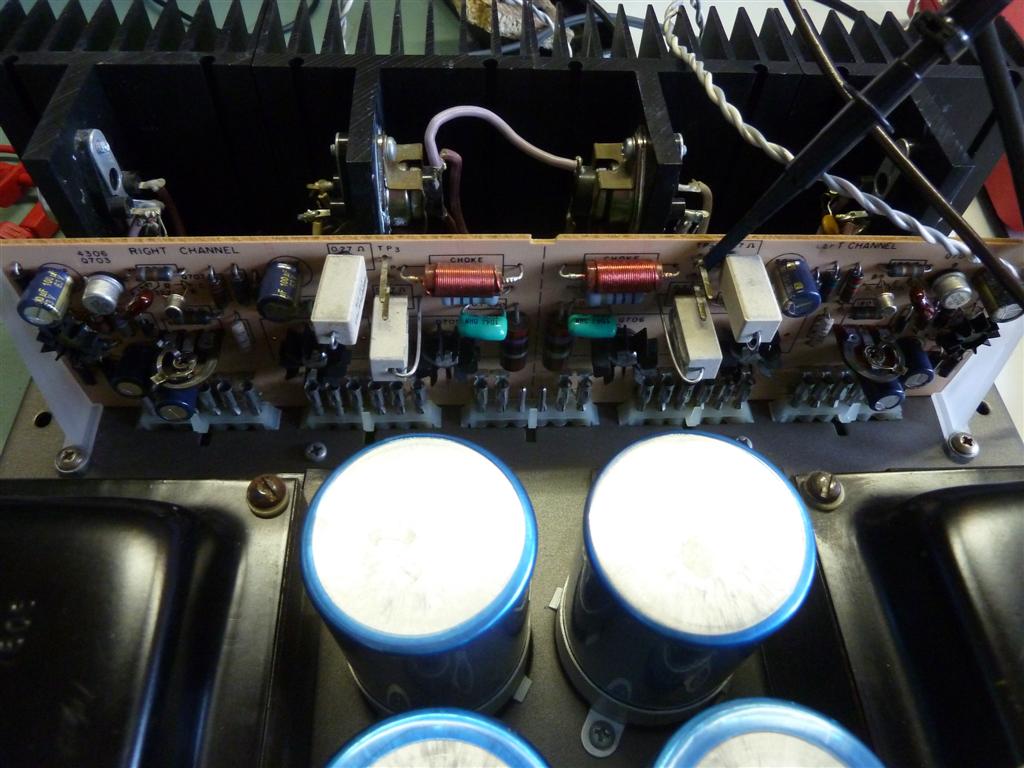 Schema, met alle veranderingen aangeduid. R705 moet 12 k zijn, dit staat in het manual als modificatie, maar nog foutief op de print als 8k2 aangegeven.
De transistoren zijn geselecteerd op geschiktheid en directe beschikbaarheid en komen deels uit oude apparatuur.

Schematic with changes. Note: in the service manual is is stated R705 to be 12k. This is not noted on the printed circuit card, where it has still 8.2 k printed, so be aware when refurbishing.
The transistors were selected on assumed suitability and availability. Part of them came out of old equipment I "scavenged"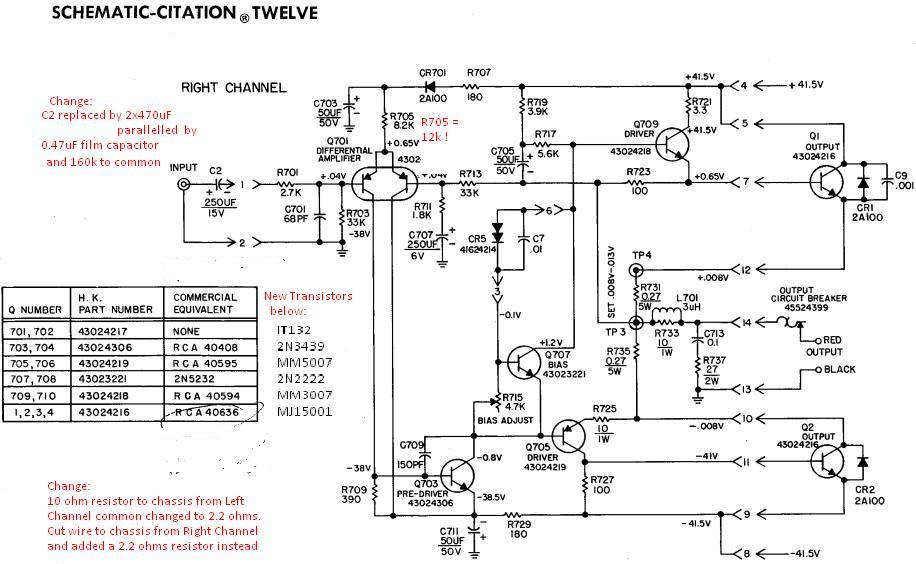 10:1 probe used | 5 V /div | 10 kHz square wave | load: 8 ohms resistive
Usually I do not get such impressive neat square wave at some old amplifier!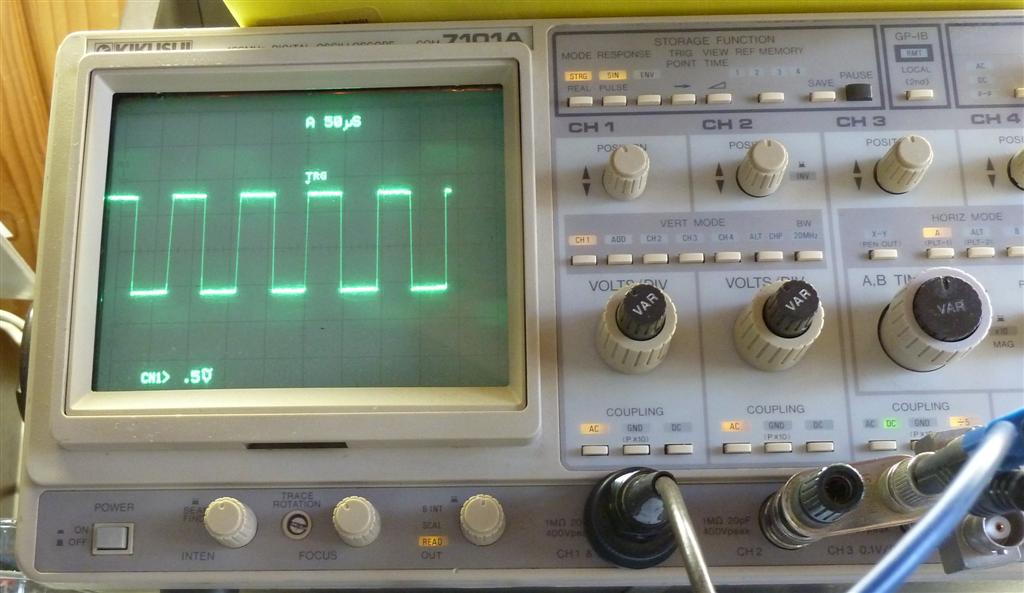 Na afregelen, doosje dicht en afblijven. / After adjustment, close the box and do not touch it anymore. ( This was written before the next comments...)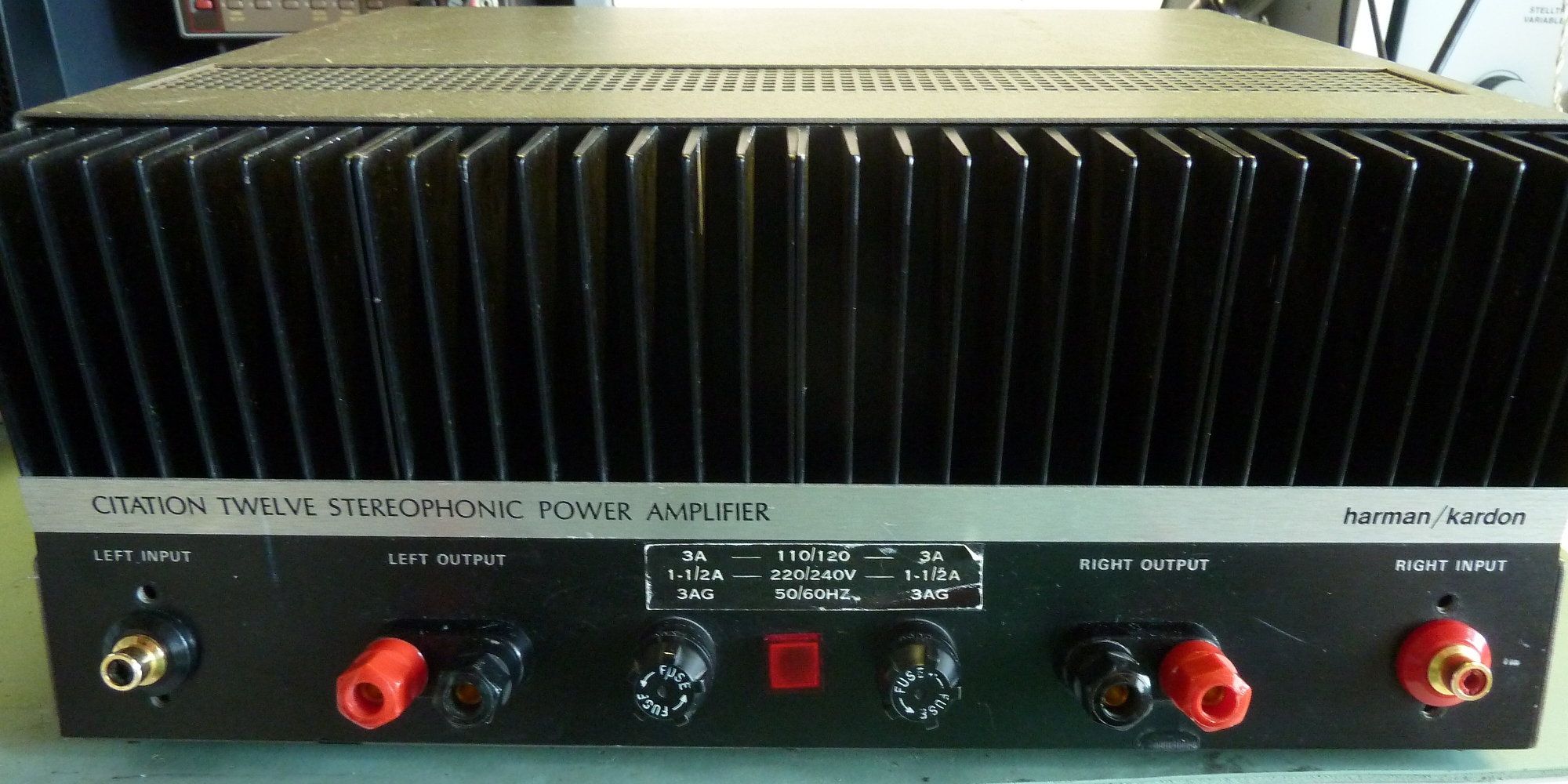 After all the work, the Citation failed once more, fortunately not killing the speakers or itself.
This appeared a contact problem, which possibly was the reason it failed before.
As seen from the picture, the pins are not going in the amp pcb that far.
I ended up using a belt sander and fil, taking off almost 2 millimeters from the card edge.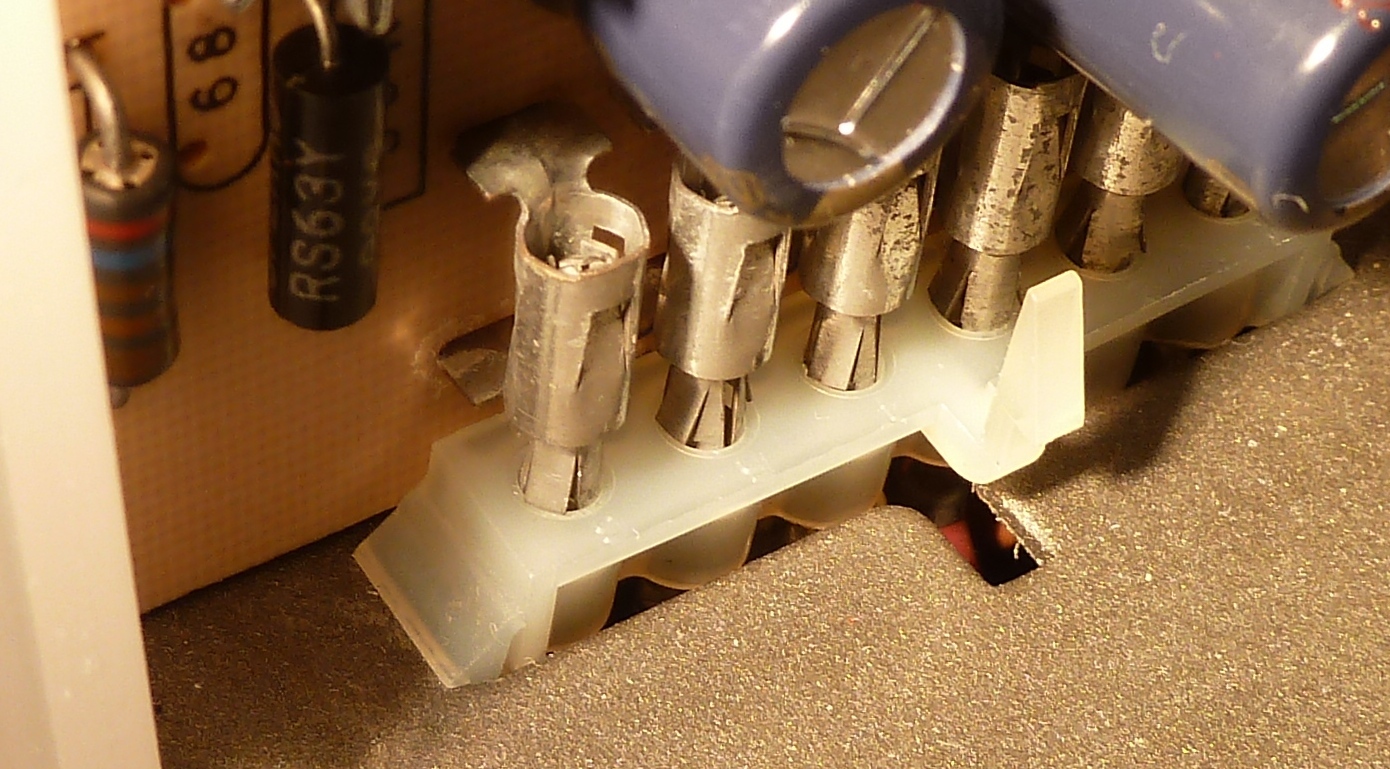 Oct,2022 Revisiting the amp, I installed the 68pF cap I apparently forgot, the input capacitors were replaced by single 10 microfarad 10 microfarad type 1813, and the big smoothing capacitors were replaced by BC 10000 microfarad 100V ones.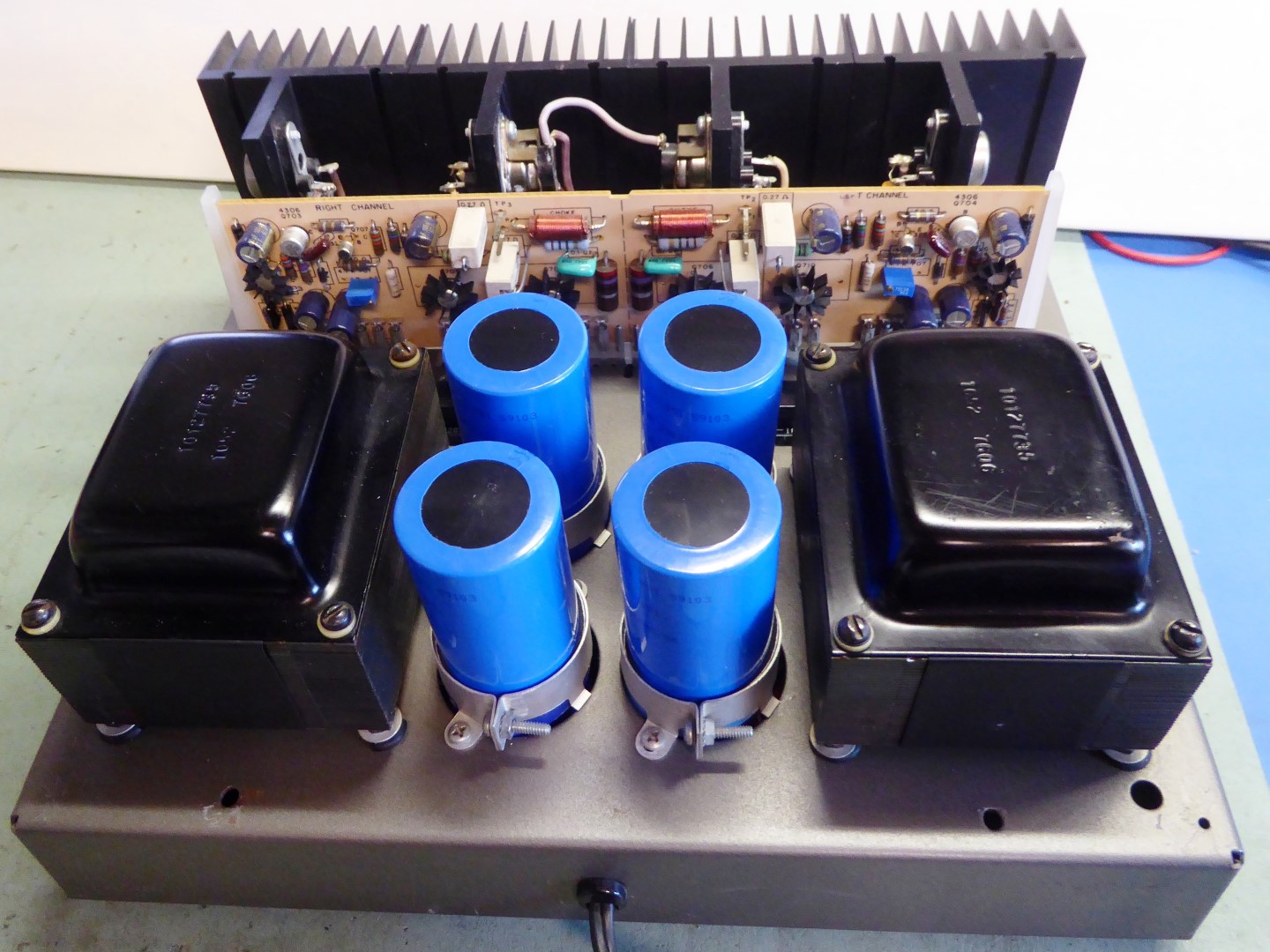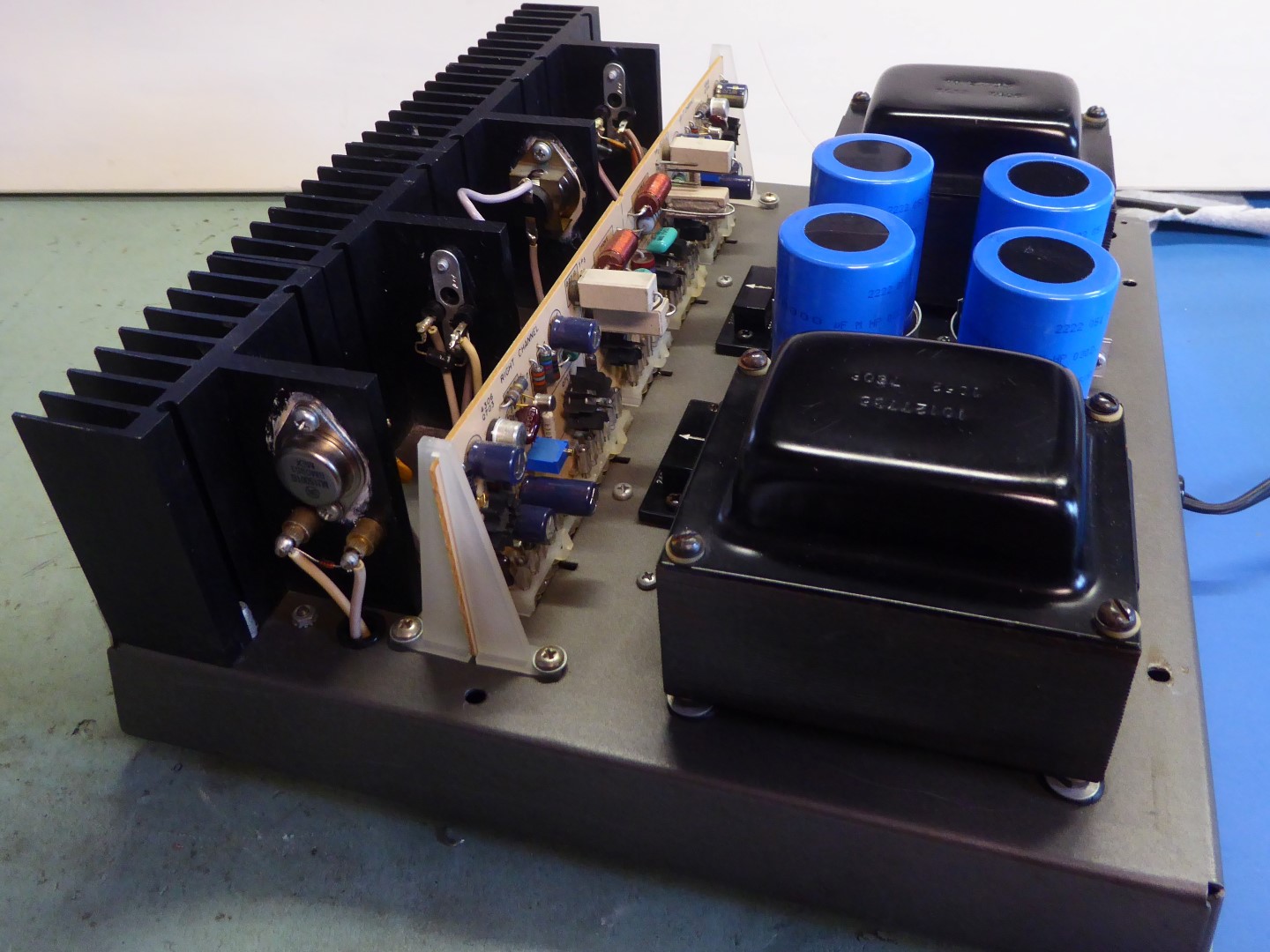 Ga naar Gerards page / go to Gerards other pages ---->>>