Ga naar Gerards page / go to Gerards other pages ---->>>

Harman Kardon Citation Fourteen recap / revisie / refurbishment, 2014.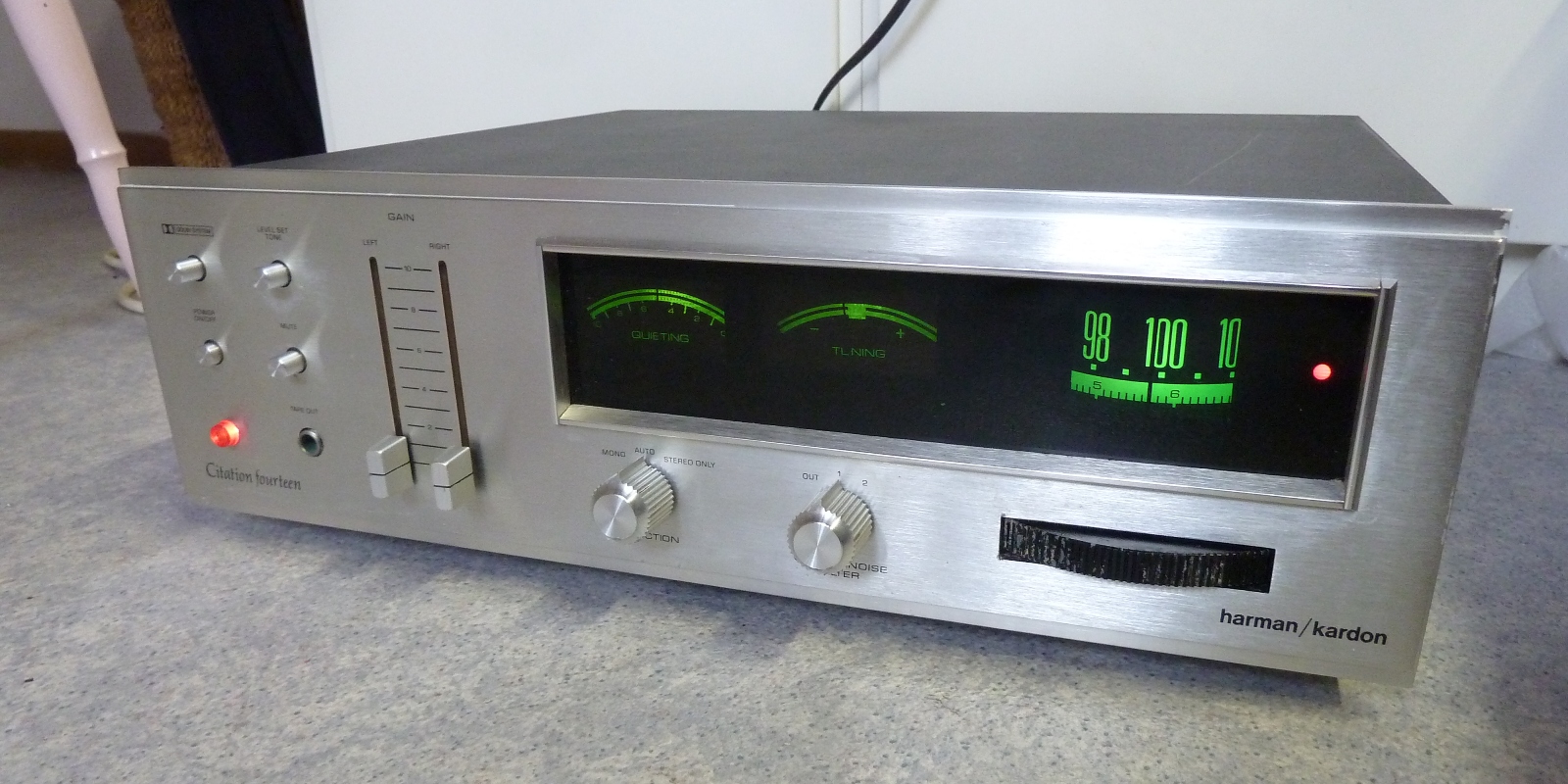 Deze pagina is gemakshalve verder in het Engels geschreven.

This HK tuner is a selective and sensitive tuner, it was aquired in working condition.
It just needed a minor adjustment and it was decided to recap it partly, just to feel the comfort of using it without thinking it needing anymore attention for the time to come.
On the cards some "recap" was done, except for the Dolby board, which is obsolete anyway.
Some capacitors were parallelled to the main power capacitor, as it is difficult to replace. There are three capacitors in one housing in this device. To accomodate small capacitors, some drilling was done on the power supply board. Some resistors were renewed on several boards.
The only "less professional" thing encountered was a ceramic capacitor connected to the mains. It has no insulation between its housing and the bare metal....
For a tuner, it is very heavy, the weight is 13 kilograms. The dials and meters layout make it something special, too. It is also a very good performer!

Enjoy the pictures.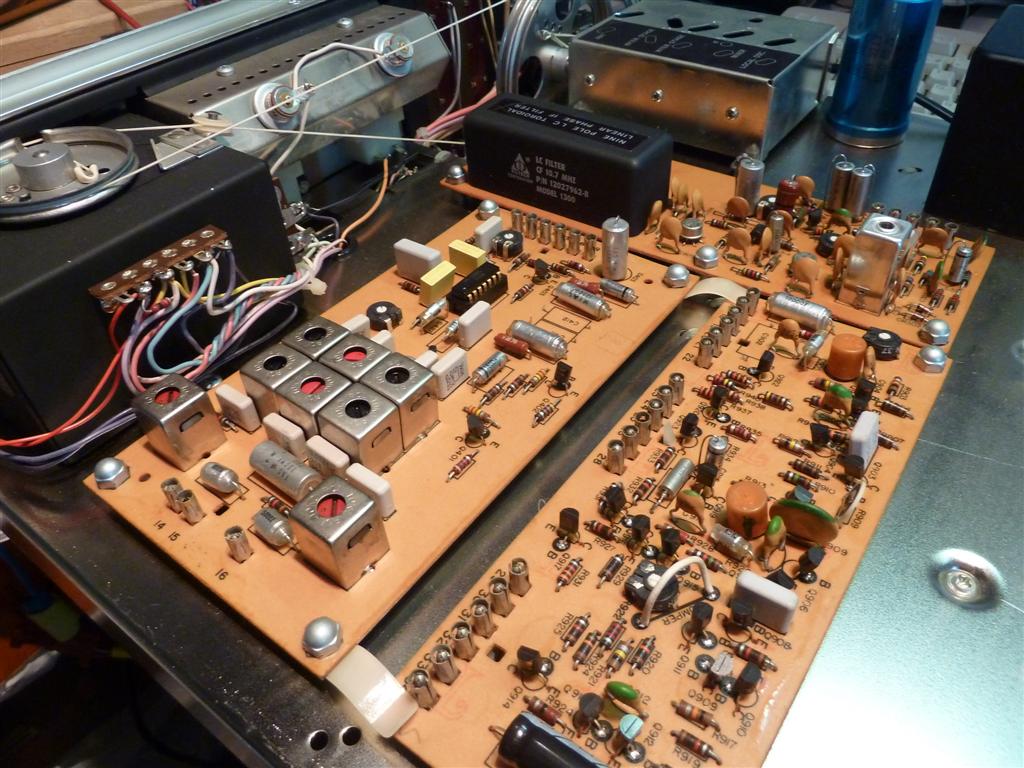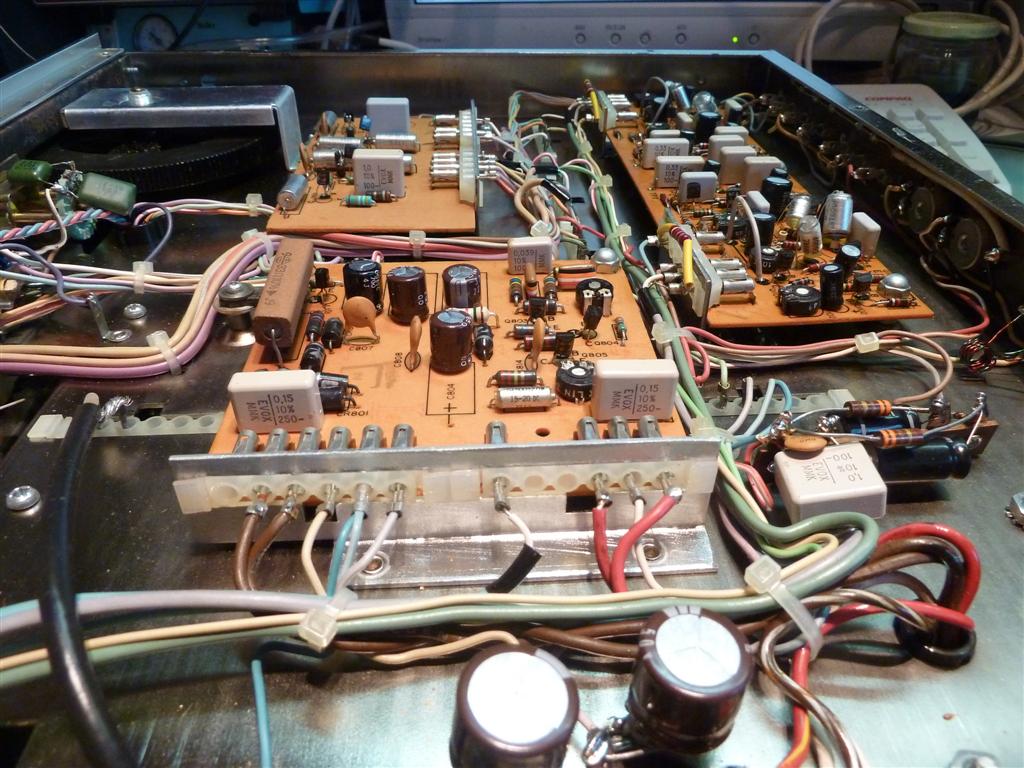 The "death cap" and the multi-section power supply capacitor.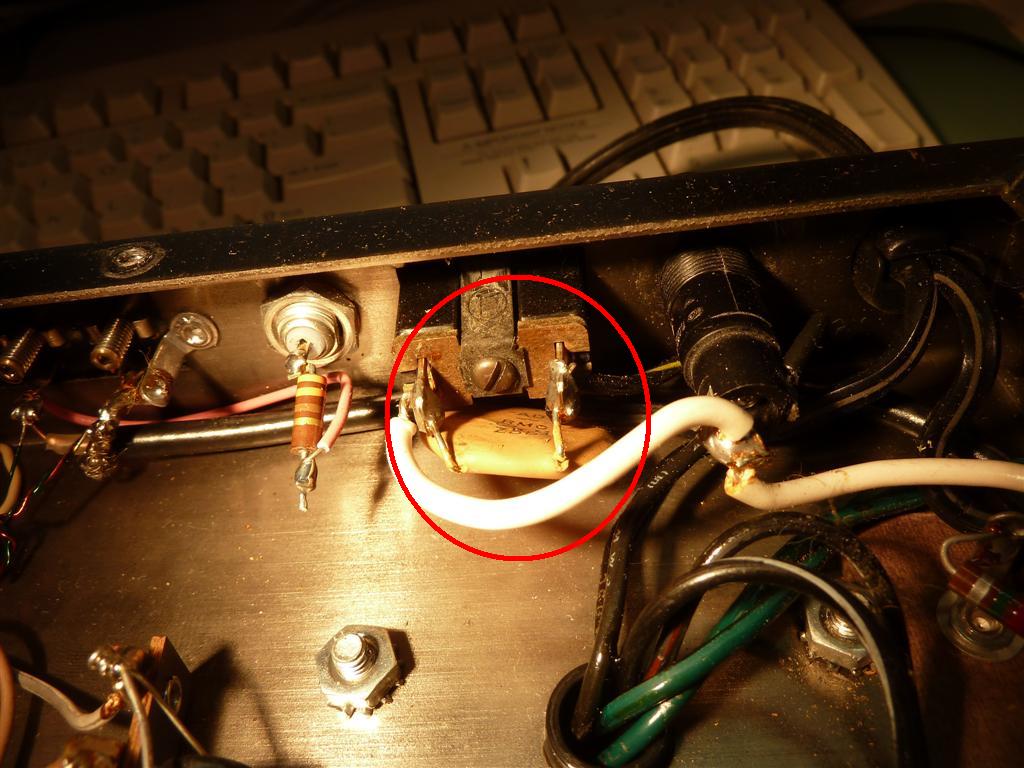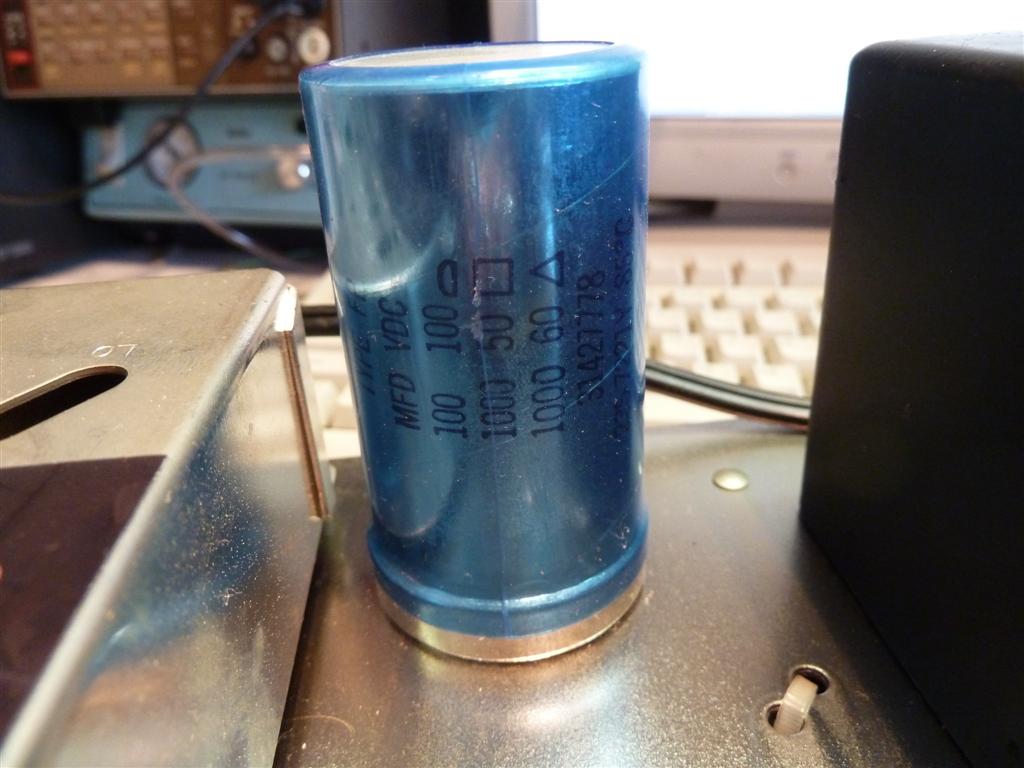 Enjoy the pictures.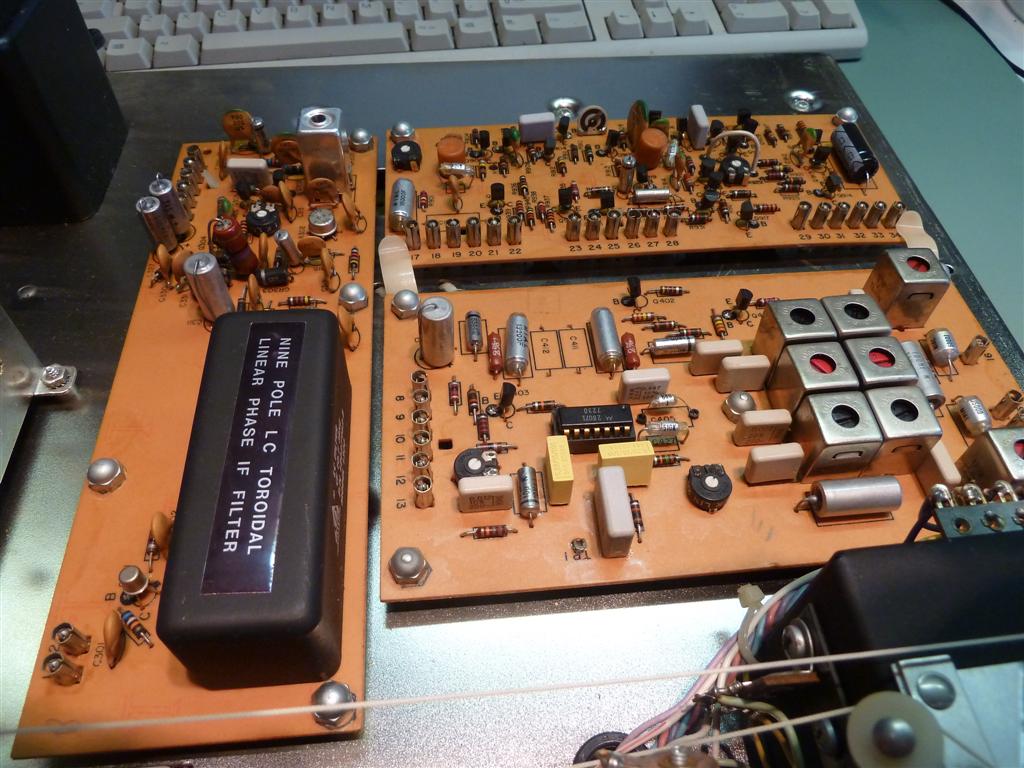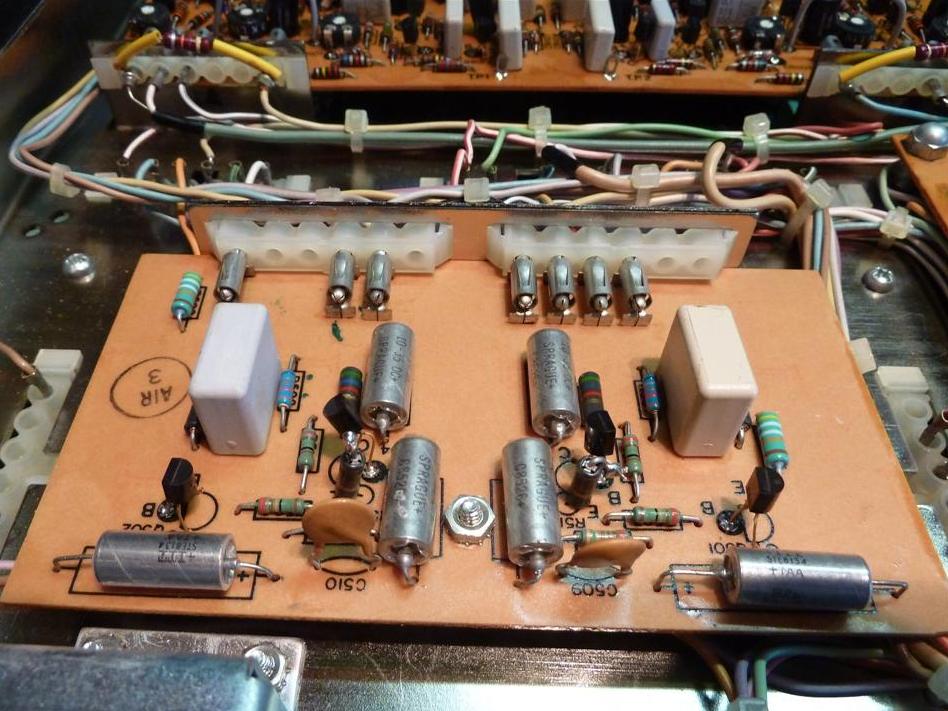 A very nice HK tuner, although still some small cosmetic issues remain.
making this picture on the floor, having no antenna connected at all, it appeared already able to receive a local FM station, stereo.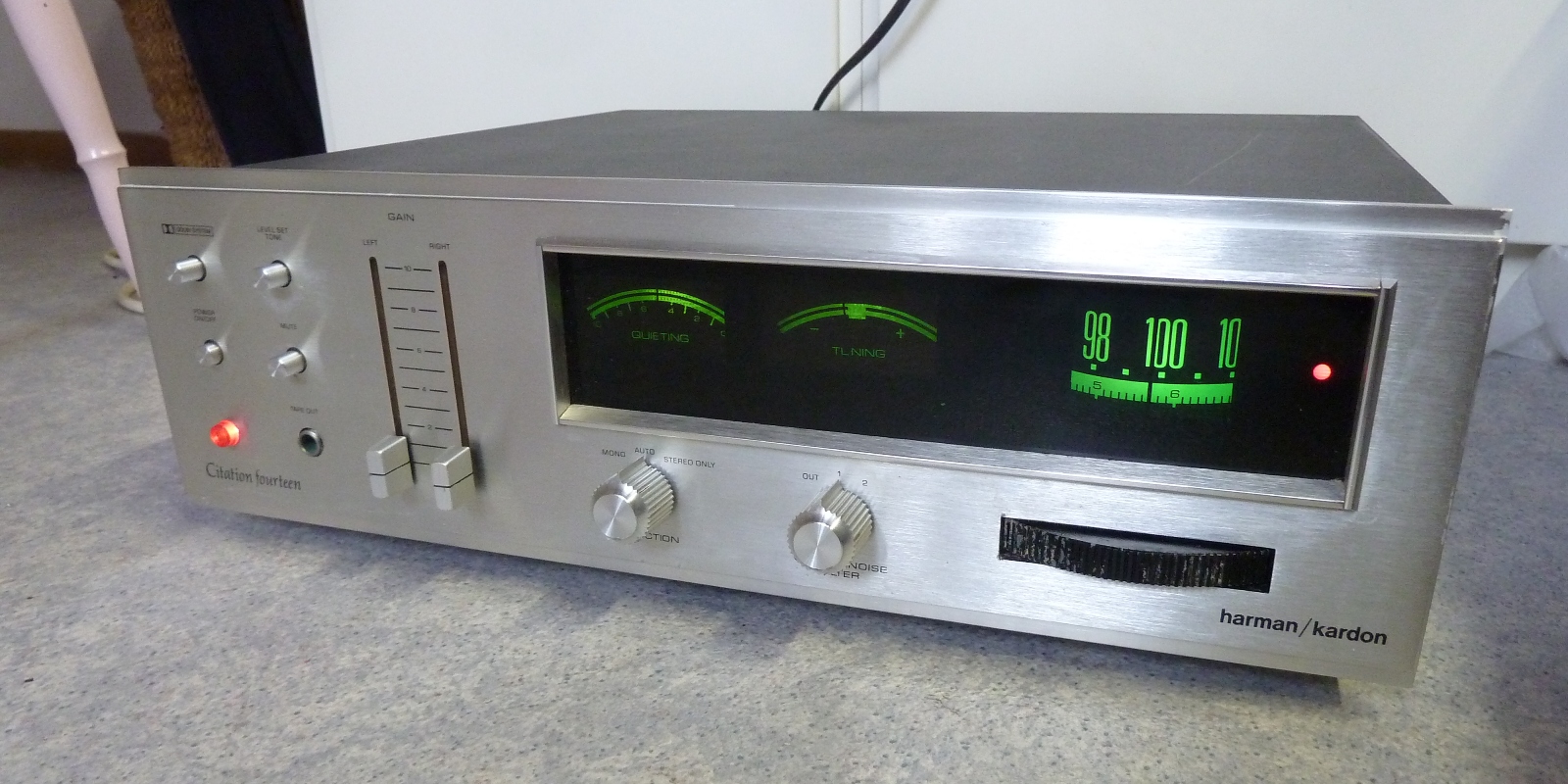 The schematic of this Harman Kardon Citation 14 is to be found at Hifiengine.

Ga naar Gerards page / go to Gerards other pages ---->>>